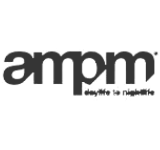 About our client:
AMPM is an organization focused on producing quality mid-to-large scale events spanning the entire array of musical genres, with a specialized focus on electronic dance music (EDM) focused events, owing to the team's roots in Miami's dynamic and vibrant nightclub and dance music culture.
With almost two decades of experience in this highly-competitive field, the principals of AMPM bring a deep-rooted knowledge of what it takes to produce, promote, and operate a dynamic and multifaceted musical event and experience. From conceptualization to execution, AMPM is truly your one-stop shop for quality musical event marketing and production.
Our client's needs:
Creation and management of advertising campaign on Facebook and Instagram.
Email blast campaigns by weekly.
SMS blast campaigns by weekly.
Contracted services: 
Social Media Marketing
Email Marketing
Marketing Strategy
SMS Marketing
Technologies used:
Facebook Ads Manager
Constant contact
Express Text