 Social Media Management
Marketing is extremely important when generating potential for your product or service. One of the techniques that has given more results in the new era is the potential found in social networks, however given the inexperience in this new method, several people only focus on the most basic of them and do not explore all the possibilities and theoretical bases. We not only take care of studying the potential of your brand at the social network level, but we are also sufficiently prepared to start from scratch if you make the study to find out what is best for you. Growing your audience and potential customers is easy, and increasing the knowledge of your brand by making it a necessity is much more, as long as someone specializes in the area.
It all starts by studying the competition to stand out and be more powerful than them when doing a landscape analysis, and ends with an audit process indicating the best practices according to your budget for the evolution of your brand from the beginning. The realization of attractive campaigns and techniques designed to attract the online community is our expertise, all guided by the decisions made by our team and advised by the decision of the client to make perfectly structured recommendations to the liking of both. Our goal is only one: Achieve your goal.
Want to learn more? We can help:
Social Media Management Services Offered:

COMPREHENSIVE  SOCIAL
MEDIA AUDIT

DYNAMIC SOCIAL
 MEDIA CALENDAR

OPTIMIZATION BASED 
ON KPIS

IN-DEPTH SOCIAL MEDIA STRATEGY


SOCIAL REFERRAL TRAFFIC ANALYSIS
Tell us about your project
Let us help you get your business online and grow it with passion
Attract and persuade yout target market and increase your website's visibility in the search engines with the content provided by our professional copywriter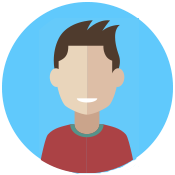 "We've looked at a lot of SEO solutions but these guys were always the clear favorite. They have the right strategy and they've been awesome to work whit"