Web & Apps Development
The creation of websites is becoming increasingly necessary for the growth of companies, the marketing of their products and their administration, among other benefits. These are key tools for the assertive introduction and maintenance of a product in the market.
Miami Never Sleep aware of this, has arranged for our clients a team of designers and software developers, highly trained, focused on the client and with a lot of experience in the creation of web applications and mobile applications (apps) designed to execute them with the smartphones, tablets and other types of mobile devices, such as iPhone, iPad, Windows Phone and Android devices.
Our intention through these two services is to help you to make profitable your investment, either through the placement of new products or services, the recruitment of new clients and the maintenance of your brand in the top of mind.
In addition, MSN offers IT outsourcing services for the development of projects of any complexity. For this, we have a team of professionals who will be able to carry out developments adapted to their needs, based on an hourly rate or subcontracting mode.
Want to learn more? We can help:
Web & Apss Development Services Offered:
PROJECTS DESIGN,
MOCKUPS, SCKETCH & SITEMAPS



RESPONSIVE WEB PROGRAMMING FOR DESKTOP

EXPERIENCED DEVELOPING ON
HTML 5, PHP, WORDPRESS

CONTENT MANAGEMENT SYSTEM (CMS, BACKDOOR, BACKEND)

WEB TYPES: CORPORATE,
BRAND, ECOMMERCE, BLOGS


IOS & ANDROID DEVELOPMENT
(CMS, BACKDOOR, BACKEND)

APPS FOR TABLETS
PHONES & MOBILE

CORPORATE USE
EDUCATION AND PROMOTIOS

GOOGLE PLAY LAUNCH
PROMOTION & ITUNES STORE
Tell us about your project
Let us help you get your business online and grow it with passion
Attract and persuade yout target market and increase your website's visibility in the search engines with the content provided by our professional copywriter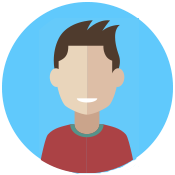 "We've looked at a lot of SEO solutions but these guys were always the clear favorite. They have the right strategy and they've been awesome to work whit"