 Social Media Advertising
It is no secret that digital advertising has become a big part of marketing campaigns. Advertising on social networks is constantly evolving, making it a trend for 2018. In MNS Media we offer you the best service to promote your company in the most influential social networks in the world.
Our advertising service on Facebook, Instagram, Twitter, and YouTube among others and allows your company to specifically capture customers who are interested in what you sell.
Our advertisers will advise you to take advantage of the power of advertising on social networks, whether through advertisements, enhanced publications, or through solid advertising, videos and attractive images, we can help you reach your audience when they are more motivated to connect, all this to capture the most appropriate clients for your company. Once the customer prospects are identified, our advertisers develop an advertising campaign according to your needs, and according to the plan you hire, we take care that your company grows at the web level. In MNS Media we are continually studying and testing a large number of creative and copy variants to optimize the ROI of our clients.
Want to learn more? We can help:
Social Media Advertising Services Offered:

     AUDIENCE      RESEARCH & ANALYSIS

     SEGMENTING,      TARGETING & POSITIONING




Tell us about your project
Let us help you get your business online and grow it with passion
Attract and persuade yout target market and increase your website's visibility in the search engines with the content provided by our professional copywriter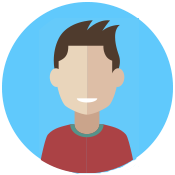 "We've looked at a lot of SEO solutions but these guys were always the clear favorite. They have the right strategy and they've been awesome to work whit"