 Email Marketing
The concept of email marketing services is used to define the mass mailing of advertising emails to a set of contacts. Sending an email marketing campaign is both an act of online communication and direct marketing with the public. Its objective is to promote the sales potential of your company by sending direct mail to a group of users through the inbox of their emails.
In MNS Media we consider that email marketing is the most effective tool for direct marketing company-client and to get the most out of advertising must be properly focused and organized. Sending advertisements by email is the best way to maintain a long-term stable relationship with current customers and an excellent way to attract new potential customers.
An email marketing campaign allows you to interact with your recipients, overcoming the simple reading of the email. A commercial offer can trigger an immediate purchase on the store page, an advertisement can generate an increase in traffic on your website and improve your online reputation.
At MNS Media we work to make sure that you have nothing to worry about in your advertising campaign and that you are aware that your email marketing team is working hard to grow your e-client portfolio and improve marketing efficiency. by email to earn more money.
Want to learn more? We can help:
Email Marketing Services Offered:






Tell us about your project
Let us help you get your business online and grow it with passion
Attract and persuade yout target market and increase your website's visibility in the search engines with the content provided by our professional copywriter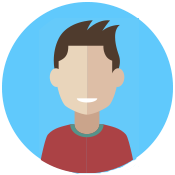 "We've looked at a lot of SEO solutions but these guys were always the clear favorite. They have the right strategy and they've been awesome to work whit"