 Strategy
Our founder and CEO, Eduardo Pino, launched MNS Media, a marketing strategy consulting firm that has brought together a team of high-level digital experts, succeeding in innovating with a service model that breaks with the typical traditional agency.
We take care of transmitting the message of your company to as many people as possible; positioning it in the minds of your potential customers so that your brand or product is the first thinking of someone requires what your company offers. This will allow you to obtain considerable growth in your sales indicators.
In addition, you can take advantage of the knowledge we have gained by serving over 40 Clients and could benefit from the brainpower of our entire strategy team.
Want to learn more? We can help:
Strategy Services Offered:

WEBSITE AND ANALYTICS AUDIT



STRATEGIC PLANNING AND CAMPAING EXECUTION


BUSINESS AND FINANCIAL INTELLIGENCE
Tell us about your project
Let us help you get your business online and grow it with passion
Attract and persuade yout target market and increase your website's visibility in the search engines with the content provided by our professional copywriter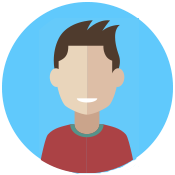 "We've looked at a lot of SEO solutions but these guys were always the clear favorite. They have the right strategy and they've been awesome to work whit"