Search Engine Marketing
Online search engine marketing is the practice to publicize your business using paid ads that appear on search engine results pages used by people. Advertisers make offers for keywords that users of search services such as Google and Bing can enter when searching for certain products or services, which gives the advertiser the circumstance that their ads may appear next to the results of those search queries.
The marketing of search engines is one of the most effective strategies to grow your business in an increasingly populated market. With millions of companies out there all fighting for your eyes, it has never been more important to advertise online, and online search engine marketing is the most effective way to promote your products and grow your business.
Want to learn more? We can help:
Branding Services Offered:

NES ACQUISITION 
& RETARGETING

PRODUCT FEED 
OPTIMIZATION

DYNAMIC SHOPPING CAMPAIGNS


Tell us about your project
Let us help you get your business online and grow it with passion
Attract and persuade yout target market and increase your website's visibility in the search engines with the content provided by our professional copywriter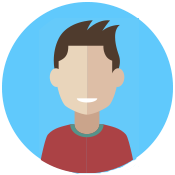 "We've looked at a lot of SEO solutions but these guys were always the clear favorite. They have the right strategy and they've been awesome to work whit"