 Creative
The MNS Media staff of creative services creates the concepts that express the value and benefits that your company offers to potential future clients and those that you already have. In simple terms, our creative group develops the advertising messages of your company.
Our creative production services include producers and directors who take charge of creative ideas and transform them into advertisements for radio, television, print media and, most importantly, the internet.
In MNS Media we know that each of the visits to your website is potential customers, and therefore we put at your disposal all the resources to increase the visibility of your online business. We propose and plan the online marketing strategy according to the objectives and goals of your company.
If you need a home page for your new line of products or eye-catching, customized visual content that truly shows your customer profile, we have the experts who can handle any design work you want. Consult our portfolios to see some examples of our work and our client seen here.
Want to learn more? We can help:
Creative Services Offered:






Tell us about your project
Let us help you get your business online and grow it with passion
Attract and persuade yout target market and increase your website's visibility in the search engines with the content provided by our professional copywriter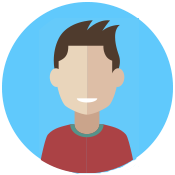 "We've looked at a lot of SEO solutions but these guys were always the clear favorite. They have the right strategy and they've been awesome to work whit"