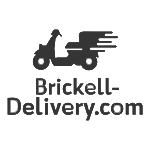 About our client:
Brickell Delivery is a prepared food ordering and delivery marketplace that connects diners with local takeout restaurants. The company is based in Brickell, Miami.
Our client's needs:
Develop from scratch a food ordering and delivery platform.
Development of an internal management system for the company.
Social media management and content creation.
Creation and management of advertising campaign on Facebook and Instagram.
Creation and management of advertising/retargeting campaign on Google Search, Google Display and Adroll.
Email blast campaigns by weekly.
Digital advertising design.
Contracted services: 
Web and mobile responsive design
Web development.
Internal Management system development
API integration with TOOKAN (Delivery Management System)
API integration with Stripe Connect
API integration with Google maps
Payment gateway integration with Authorize.net
Social Media Administration.
Social Media Marketing.
Search and Display Ads.
Remarketing Ads.
Email Marketing.
Digital Marketing Strategy.
Banners design.
Technologies used:
React
NodeJS
Feathersjs
MongoDB
Facebook Ads Manager
Google Adwords
Adroll
Constant contact