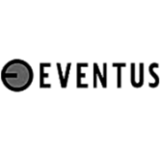 About our client:
Eventus is the nation's leading multicultural, experiential marketing agency. Located in Miami and LA, Eventus connects brands with multicultural consumers.We design "in-culture" by uncovering cultural insights to activate sports, entertainment, sponsorships and media experiences to connect with Hispanic-Americans. Because our team is the target, our "filters" are fine-tuned to the nuanced and complex Hispanic-American experience—how and where we live, work, play and shop.
Our client's needs:
Creation and management of advertising campaign on Facebook and Instagram.
Creation and management of advertising/retargeting campaign on Google Search, Google Display and Adroll
Email blast campaigns by weekly.
Digital advertising design.
Contracted services: 
Social Media Marketing
Search and Display Ads
Remarketing Ads
Email Marketing
Digital Marketing Strategy
Banners design.
Technologies used:
Facebook Ads Manager
Google Adwords
Adroll
Constant contact