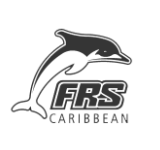 About our client:
FRS Caribbean is part of the FRS Group. FRS is a leader in the maritime transportation of people, vehicles and cargo on short distance routes – a global ferry and shipping group. FRS currently operates 62 vessels and carried 7.6 million passengers and 2.1 million vehicles last year on national and international ferry lines. Based in Northern Germany, FRS includes 24 operating subsidiaries across Europe, North America, North Africa and the Middle East, with more than 1,500 employees. FRS' fleet includes RoPax ferries, passenger ferries, high speed catamarans for vehicles and passengers, crew transfer vessels for the wind offshore industry, hovercrafts, water taxis, and electric-powered solar ferries. In addition, FRS provides port management and operation services worldwide.
Our client's needs:
Creation and management of advertising campaign on Facebook and Instagram.
Creation and management of advertising/retargeting campaign on Google Search, Display and Adroll
Administration of the company's social profiles, Facebook, Instagram, Twitter and Youtube
Email blast campaigns by weekly.
Digital advertising design.
Contracted services: 
Social Media Administration
Social Media Marketing
Search and Display ads
Retargeting ads
Email Marketing
Digital Marketing strategy
Technologies used:
Facebook Ads Manager
Google Adwords
Adroll
Constant contact